Date and Time
Wednesday, October 25, 2017
9:30AM TO 4:30PM
Location
Europa Village & Winery
33350 La Serena Way, Temecula, California
Are you ready to step into being the QUEEN in your own life and embrace your majestic gifts?
If "YES" then you won't want to miss this ROYAL event created just for you.
This Grand Experience Will Bestow Tools For You To:
CONFIDENTLY Step Into Being The Queen In Your Life
Let GO Fear and Create CLARITY
Spark Life-Changing CONNECTIONS By Being You
$25 from each event ticket will be donated to Michelle's Place Breast Cancer Resource Center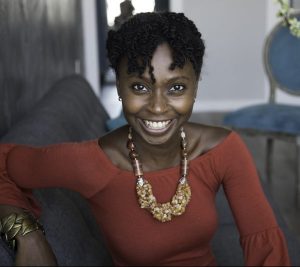 Shawnrey Notto
Whether performing for Justin Timberlake and Madonna, leading confidence and presence workshops for Banc of California, or getting 300+ conference participants dancing in a conga line, Shawnrey empowers and inspires with her realness, aliveness, and joy.
With 15+ years as a professional dancer, actress, speaker, and empowerment coach, she literally gets people to step into their bodies and in to their power. She is on a mission to create a world where BQ and EQ (Body Intelligence and Emotional Intelligence), are taught and just as valued as IQ.
Celeste Ducharme
Celeste Ducharme motivates, mentors, encourages and leads others by example. With a degree in Business Management and over twenty years experience and high-level performance in sales, Ms. Ducharme passionately models success.
Katherine Johnson
Katherine Johnson is an executive presence expert, international speaker and best-selling author who brilliantly teaches women how to come out of hiding and authentically increase confidence, connection and credibility.
Michele Broad
Michele Broad is a Certified Nurse Practitioner. Her vision is to build a place where women can come and find genuine answers to the health concerns they face day to day.
Chani Jacobson
Chani Jacobson is an internationally recognized relationship coach and Certified HeartMath who inspires women to tap into their own inner wisdom so they can become masters of their relationships and discover the sacred, healing depths of loving themselves the most.